STEEL CONSTRUCTION
TODAY & TOMORROW
 STEEL CONSTRUCTION TODAY & TOMORROW was first published in January 2003 as an English-language technical magazine with a focus on steel-structure construction and is jointly sponsored by the Committee on Overseas Market Promotion of The Japan Iron and Steel Federation (JISF) and the Japanese Society of Steel Construction (JSSC).
 Since then, it has been issued periodically to introduce Japan's advanced technologies in steel-structure construction to interested people around the world.
 Please enjoy our publications.
No.64 April 2022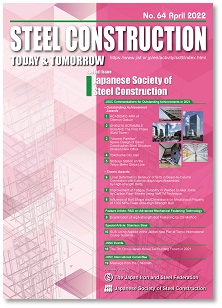 (English Version Only)
No.63 December 2021

(English Version Only)
No.62 August 2021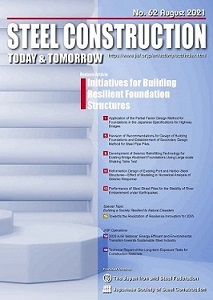 (English Version Only)
No.61 April 2021

(English Version Only)
No.60 December 2020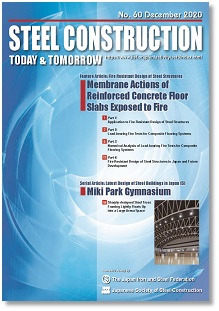 (English Version Only)
Contact us :
Market Development Group, Operations Division,
The Japan Iron and Steel Federation
Phone : +81-(0)3-3669-4815
Fax : +81-(0)3-3667-0245
E-mail : sunpou@jisf.or.jp